Frequently Asked Questions
Helping get the right products,
by providing the answers you need.
Wholesale, Retail, and Food Service
Working together with the world's most trusted leading growers enables PSI to source only the freshest, best tasting, top-quality fresh fruits, and vegetables. Our mission is to deliver quality controlled, nutritious products, including organics, local and hard to find specialty produce.
Do you buy from local farmers?
Yes, we always strive to support our local farm community. From helping them source specific seed or plant varieties and by developing the best ways to grow the crop to maximize the eating experience to the customers.
Do you have COVID-19 protocols in place?
Yes, Procurement Solutions International continues to make our work environment safe for our employees and customers by encouraging mask-wearing, hand washing, and social distancing. We also implement daily wellness checks, wiping down surfaces often, and making sure employees are up to date with the BC Health's Covid-19 Safety Standards.
Does PSI have experience in sourcing fresh produce?
Yes, each member of  Procurement Solutions International has years of experience, knowledge and comes from a background in sourcing fresh produce. We will travel globally to find the best product available by region. At PSI we all share a passion for sourcing quality, ethically grown, and nutritious products.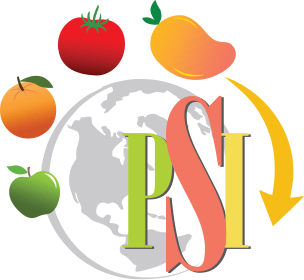 P

rocurement

S

olutions

I

nternational 
Fresh / Delicious /World Class Produce
778-432-3004
#108 2220 Sooke Road. Victoria, B.C. V9B OG9 Canada